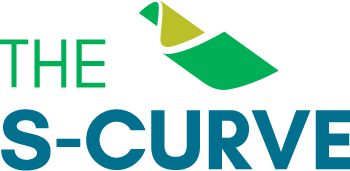 Welcome to The S-Curve
Now you will be able to receive the latest announcements, product updates, and our insights on the mortgage market in real time.
The name of the blog, the S-Curve, is a reflection of our logo and the central feature of our prepayment model. S-curves are seen in nature in many phenomenon, from population growth to prepayment and default models. Our first S-curve, in the early 1990s, used the arctangent function, then piece-wise linear functions, and evolved over time to be more complex and vary by FICO, loan size and LTV. This evolution encapsulates both the timeless nature of fundamental relationships and constant innovation to describe them better over time.
We hope you find the information useful and we look forward to your feedback.
Blog - Latest
It's Time to Change Our Definition of Who Qualifies as a 'Good' Homeowner — Here's How

The growing prevalence of artificial intelligence in the mortgage industry is shining a new light on the human biases that have pervaded the industry since its inception. AI is meant to bring fairness and objectivity to mortgage decisions, but it can't perform fairly if it was built on an unfair system.

In particular, racial bias in mortgage lending is a prevalent issue. The homeownership gap between the Black and white populations has remained relatively unchanged for more than a century, and today, it's as wide as ever. Moreover, Black borrowers were 2.5 times more likely to be rejected for a home loan last year than their white counterparts — and that data does not account for applicants who ended up not making a home purchase.

Equipping lenders with more software and better algorithms will not reduce this gap. Before AI can be deployed effectively as a tool for positive change in the mortgage industry, a widespread shift in perspective must take place.

Importantly, lenders must change their definition of who qualifies as a "good" or successful homeowner in order for AI to operate with true objectivity. To reduce inequity in the mortgage industry, lenders need to change the question from "Who is delinquent?" to "If someone is delinquent, what can cure the delinquency to ensure long-term success?"

The Delinquency Dilemma

Historically, lenders have relied on delinquency as an influential metric when assessing borrower capacity and have (both consciously and unconsciously) equated it with the moral worth of mortgage applicants. In the midst of increasingly numerous and devastating natural disasters and the ongoing COVID-19 pandemic, however, the delinquency metric has come under scrutiny.

As an indicator of potential success in mortgage fulfillment, delinquency is not an accurate representation of a borrower. It is increasingly being understood as a result of circumstances, and not necessarily the result of a person's ability to own a home.

A credit score, for example — which is based on measures of delinquency — is not a viable indicator of a person's long-term ability to afford a car or home. Still, it will exert a disproportionate influence on the costs of borrowed capital, which are often prohibitive for BIPOC mortgage applicants.

If nothing else, the social, political, and economic uncertainty that has characterized the past several years has shown that delinquency alone cannot be a viable metric. As people around the world dealt with the pandemic, a halting economy, and disruption in nearly every aspect of life, it became clear that delinquency simply was not a relevant differentiating metric.

It's also important to realize that circumstances resulting in delinquency have historically impacted people of color disproportionately. According to the Consumer Financial Protection Bureau's May 2021 report on the characteristics of mortgage borrowers through COVID-19, BIPOC homeowners faced higher rates of delinquency and forbearance than their white counterparts. Specifically, Black and Hispanic borrowers account for only 18% of all mortgage borrowers, yet these groups represented 33% of mortgages in forbearance and 27% of the mortgages that were delinquent.

There are numerous social, economic, and political factors that impact why BIPOC communities are affected more heavily than others in extenuating circumstances. To begin with, BIPOC families have historically had less generational wealth. According to a September 2020 report from the U.S. Federal Reserve, white families have eight times more wealth on average than Black families, and five times more wealth on average than Hispanic families.

If the industry continues to use the same metrics that exacerbated this wealth disparity in the first place, then equity in lending will always be out of arm's reach.

Progressing Toward Equality

Thankfully, the wider perspective has begun to shift over the past few years. Rather than punishing delinquent borrowers with additional fees or removing them from their homes, lenders are seeing the value of assisting homeowners so they can remain in their homes over the long term. After all, penalizing short-term financial hardship is not as profitable as helping a borrower successfully complete payments over the course of the mortgage.

As such, lenders are beginning to focus on different types of metrics, which will have important (and positive) implications for mortgage decisions and even AI-led mortgage analytics.

Increasingly, lenders are realizing that forbearance, loss mitigation, income disruption assistance, and other approaches are far more effective when it comes to extending homeownership. They're considering attributes that might make borrowers more likely to re-perform if given some leeway as well as the systems that will be needed to ensure temporary setbacks are rectified.

This is a massive step in the right direction. As lenders continue to shift their focus toward metrics of sustainable homeownership instead of delinquency, the hurdles these borrowers face should become smaller.

That said, AI-powered lending tools must be deliberately and thoughtfully designed around those metrics, and with the intention to create a more equitable system. Otherwise, technology will reinforce old ways of thinking — and racial bias in mortgage lending will persist.
Blog - Archives
The S-Curve Archives
The growing prevalence of artificial intelligence in the mortgage industry is shining a new light on the human biases that have pervaded the industry since its inception. AI is meant to bring fairness and objectivity to mortgage decisions, but it can't perform fairly if it was built on an unfair system.

The LDM v3.0.2 library adds AutoLDM to the v3.0.1 library.

Key benefits include:

We at Andrew Davidson & Co., Inc. (AD&Co) are once again thrilled to celebrate Pride Month, especially the contributions of LGBTQ professionals in the field of finance including affordable housing policy and the GSEs. This year, in addition to celebrating, we are also paying increased attention to the challenges that LGBTQ individuals face, particularly around issues of housing. Our pride in our LGBTQ staff and community sits alongside our concern about discriminatory lending practices, including in mortgages. As of February 2021, for the first time, lesbian, gay, bisexual, transgender, queer, and questioning (LGBTQ) Americans will be protected from housing discrimination under the Fair Housing Act. 

For several years, AD&Co has tracked the total rate of return (TRR) performance of the GSE CAS and STACR CRT in its U.S. Mortgage High-Yield Indices. The AD&Co Mid-Tier index constitutes a broad market measure of the TRR performance of GSE CRT. The related sub-indices segregate the CRT market into 4 index Tiers by attachment point, reflective of the credit exposure of the various classes of underlying CRT ranging from B to M1.

We at Andrew Davidson & Co., Inc. (AD&Co) stand in solidarity with the Asian community and speak out against the xenophobic ignorance that has led to increased racist attacks against Asians. We protest against these hate crimes. This is a time to celebrate the richness that we have gained from the diversity of the Asian culture. We pledge to support the heritage that is part of what makes us American. 

What does it mean to be mentally healthy? The answer is different for everyone. With all the extra anxiety that many of us have experienced since 2020, whether from uncertainty about COVID-19 or from other experiences that may be new to us, it's important to acknowledge that it's alright to not feel alright. Fortunately, there are numerous resources that are available locally, nationally, and in some cases through your workplace or benefits package. We might start by finding out what makes us feel better.

Today marks the publication of Chris Widman's Quantitative Perspective, a comprehensive article on the newest member of our LoanDynamics suite, the Auto LoanDynamics Model. Auto LDM will be integrated into vendor systems and AD&Co tools, allowing users to perform analysis on auto loan and ABS positions.

Since 1970, April 22nd has been the annual day to appreciate our planet and recognize the importance of protecting it.  But more and more, we realize that everyday needs to be Earth Day, and that we need to take better care of the place that gives us life.

To seek "causes" of poverty in this way is to enter an intellectual dead end because poverty has no causes. Only prosperity has causes. – Jane Jacobs, Activist and Author

CRTcast, a new podcast series under Freddie Mac's Home Starts Here programming, focuses on credit risk transfer (CRT) and it's three spokes: securities, (re)insurance and mortgage insurance. Freddie Mac leadership together with CRT industry experts cover current and relevant topics.