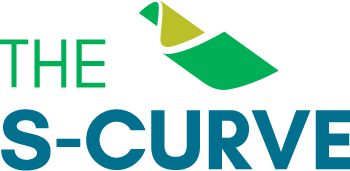 Welcome to The S-Curve
Now you will be able to receive the latest announcements, product updates, and our insights on the mortgage market in real time.
The name of the blog, the S-Curve, is a reflection of our logo and the central feature of our prepayment model. S-curves are seen in nature in many phenomenon, from population growth to prepayment and default models. Our first S-curve, in the early 1990s, used the arctangent function, then piece-wise linear functions, and evolved over time to be more complex and vary by FICO, loan size and LTV. This evolution encapsulates both the timeless nature of fundamental relationships and constant innovation to describe them better over time.
We hope you find the information useful and we look forward to your feedback.
Blog - Latest
Diversity Awareness Lifts all People

To seek "causes" of poverty in this way is to enter an intellectual dead end because poverty has no causes. Only prosperity has causes. – Jane Jacobs, Activist and Author

Here at Andrew Davidson & Co., Inc. (AD&Co) we have been aware since our founding in 1992 that diversity of all kinds makes for a more interesting culture, a better exchange of ideas, and ultimately better products and services. However, for all of us, globally and in the U.S., there is still a long way to go. We are focused on increasing our sensitivity to diversity and unconscious bias and have made diversity outreach in recruiting, mentorship, vendors, charitable giving—indeed, in every aspect of our business a priority. We have been focused on the fact that every person deserves an equitable life. Our guiding principle is that we are all people and we all deserve to be treated equally. 

This is especially relevant to issues of housing as AD&Co's Richard Cooperstein has addressed in the article he co-authored with Ken Fears from the National Association of Realtors (NARS) and Susan Wachter of the Wharton School for Business, University of Pennsylvania, Government-Sponsored Enterprises: Their Viability as Public Utilities published in the journal "Housing Policy Debate," Volume 31, 2021 - Issue 1: The Mortgage Market in the Time of COVID / Smart Cities, Housing, and Community Development Policy.
Blog - Archives
The S-Curve Archives
To seek "causes" of poverty in this way is to enter an intellectual dead end because poverty has no causes. Only prosperity has causes. – Jane Jacobs, Activist and Author

CRTcast, a new podcast series under Freddie Mac's Home Starts Here programming, focuses on credit risk transfer (CRT) and it's three spokes: securities, (re)insurance and mortgage insurance. Freddie Mac leadership together with CRT industry experts cover current and relevant topics.

Today we acknowledge the Year of the Ox. Happy Lunar New Year! We stand in solidarity with the Asian community against all violence and racism. Here's to a year of peace, health and prosperity.

This February, AD&Co celebrates a central part of American History—Black History. The richness of the contributions of the Black community as a whole, and innumerable remarkable individuals, can not be overstated.

The January 14, 2021 revisions of the Preferred Stock Purchase Agreements between the Treasury and the GSEs[i] (Government Sponsored Enterprises) along with the Treasury Department Blueprint on Next Steps for GSE[ii] Reform perhaps represent the end of a decade- long effort to create multiple competitive enterprises and end the government support of the GSEs.

Martin Luther King, Jr. was a great leader and inspirational speaker. His wisdom can serve as a guide for as long as we remember him. Andrew Davidson & Co would like to acknowledge a fraction of what he gave us with two relevant quotes that seem fitting in 2021.

In the spring of 2019, National Association of Realtors® (NAR), together with financial-market experts Susan Wachter (Wharton) and Richard Cooperstein (Andrew Davidson & Co., Inc.)  proposed completing the transition of Fannie Mae and Freddie Mac (Enterprises) into market utilities in a publication entitled "A Vision for Enduring Housing Finance Reform." This work builds on Richard Cooperstein and Andrew Davidson's 2017 paper

We proudly launched our new website on November 13th. As you familiarize yourself with the new look of ad-co.com, you will come to know the many new offerings we provide. Along with the new website, we have organized our products as a menu of models and applications for a wide range of investor appetites. Let us review the menu of our product offerings.

Separating signal from noise is at the heart of what we do at AD&Co. One of the key tools we utilize for that purpose is a sophisticated set of model performance trigger reports. These monthly reports not only alert us to model drift but also point to possible causes for the drift.