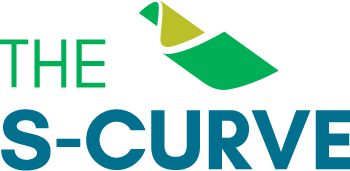 Welcome to The S-Curve
Now you will be able to receive the latest announcements, product updates, and our insights on the mortgage market in real time.
The name of the blog, the S-Curve, is a reflection of our logo and the central feature of our prepayment model. S-curves are seen in nature in many phenomenon, from population growth to prepayment and default models. Our first S-curve, in the early 1990s, used the arctangent function, then piece-wise linear functions, and evolved over time to be more complex and vary by FICO, loan size and LTV. This evolution encapsulates both the timeless nature of fundamental relationships and constant innovation to describe them better over time.
We hope you find the information useful and we look forward to your feedback.
Blog - Latest
Combatting the Effects of Algorithmic Bias

Homeownership is the largest source of wealth accumulation and inter-generational wealth transfer for the working and middle class. However, the history of racial discrimination (it was actually legal to discriminate by race in housing until the Fair Housing Act of 1968), suggests that we have a continuing responsibility to ensure fair access to housing and housing finance. 

The homeownership rate for white Americans has averaged 70-75% over the last 25 years but only 40-50% for black Americans. In fact, the gap has widened over this period.

What is Equitable Housing Finance, and how do we make progress towards it?

The issues of economic opportunity, and geographic and housing inequality, are long-standing and varied. But as practitioners in mortgage risk and analytics, we focus on data, assessing risk and equal access to mortgage credit. Households of moderate means generally use credit to buy their first home so we must consider credit access and the quantitative process carefully, especially in the context of artificial intelligence and unintentionally biased algorithms. 

The premise is simple: Use the same comprehensive set of financial data for everyone and apply it fairly. 

Going beyond credit scores

Most people know about credit scores, which serve as the principal metric used for credit decisioning. What if it turns out that credit scores don't reflect all relevant consumer financial data? What if this data gap has grown over time, and what if it's larger for targeted groups like minorities and low-income families?

To the degree that mortgage decisioning models omit relevant data, they become less accurate. To the degree that such omissions are concentrated among certain groups, these models will contain algorithmic bias.

Consumer credit scores were created in the 1950s, and the Equal Credit Opportunity Act of 1974 ensured they could not include discriminatory information. The FICO formulation commonly used for mortgage credit today was built about 2004 and it correlates well to the likelihood of short-term delinquency.

However, financial data is now available that is materially relevant to consumer credit performance, but is not included in credit scores. This data is generally more significant for renters and underserved populations, those with smaller traditional financial footprints. Such indicators include consumer credit card balances, telecom/utility payment data, and free cash flow from bank accounts. 

The mortgage ecosystem is beginning to work towards using expanded consumer financial data.  AD&Co is acquiring this data and improving our analytics make mortgage decisioning both more accurate and more fair.

Working through public policy

Leveraging new data, advancing national standards, and broadly implementing improved decisioning are not automatic. Most mortgage lending is federally connected (GSEs, FHA/VA, banks), and compliance standards are universally applied. This occurs in part because the mortgage market contains inherent information asymmetries and social externalities around fairness and stability. The confluence of finance and policy leads us to combine our analytic efforts with actively engaging with federal counter-parties and in the policy debate. This includes focusing on how to integrate new data sources into mortgage decisioning on a national scale as a means to improve accuracy and fairness.
Blog - Archives
The S-Curve Archives
Introduction

The Government-Sponsored Enterprises (GSEs) entered conservatorship in September 2008. One could view the succeeding thirteen years as a journey back to financial stability with a refined operating model that looks more like a financial utility than a hedge fund. This business model is more compatible with a fair lending mission for a standard-setter that maintains secondary markets under an effective regulator. The GSEs remain the largest part of the housing finance backbone and a resilient funding source during economic stress.

Around 75% of white American families were homeowners in the first quarter of 2020, according to data from the United States Census Bureau. However, only 44% of Black American families owned their homes at the same time.

According to a report by the Research Institute for Housing America, climate change risk is rapidly increasing in the housing industry and will continue to demand more attention and regulation in the near future.

Mortgage market participants are keenly aware that the Federal Reserve has been scaling back its UST and MBS purchases and factoring the outcomes of its actions on stakeholders across markets.

The growing prevalence of artificial intelligence in the mortgage industry is shining a new light on the human biases that have pervaded the industry since its inception. AI is meant to bring fairness and objectivity to mortgage decisions, but it can't perform fairly if it was built on an unfair system.

The LDM v3.0.2 library adds AutoLDM to the v3.0.1 library.

Key benefits include:

We at Andrew Davidson & Co., Inc. (AD&Co) are once again thrilled to celebrate Pride Month, especially the contributions of LGBTQ professionals in the field of finance including affordable housing policy and the GSEs. This year, in addition to celebrating, we are also paying increased attention to the challenges that LGBTQ individuals face, particularly around issues of housing. Our pride in our LGBTQ staff and community sits alongside our concern about discriminatory lending practices, including in mortgages. As of February 2021, for the first time, lesbian, gay, bisexual, transgender, queer, and questioning (LGBTQ) Americans will be protected from housing discrimination under the Fair Housing Act. 

For several years, AD&Co has tracked the total rate of return (TRR) performance of the GSE CAS and STACR CRT in its U.S. Mortgage High-Yield Indices. The AD&Co Mid-Tier index constitutes a broad market measure of the TRR performance of GSE CRT. The related sub-indices segregate the CRT market into 4 index Tiers by attachment point, reflective of the credit exposure of the various classes of underlying CRT ranging from B to M1.

We at Andrew Davidson & Co., Inc. (AD&Co) stand in solidarity with the Asian community and speak out against the xenophobic ignorance that has led to increased racist attacks against Asians. We protest against these hate crimes. This is a time to celebrate the richness that we have gained from the diversity of the Asian culture. We pledge to support the heritage that is part of what makes us American. 

What does it mean to be mentally healthy? The answer is different for everyone. With all the extra anxiety that many of us have experienced since 2020, whether from uncertainty about COVID-19 or from other experiences that may be new to us, it's important to acknowledge that it's alright to not feel alright. Fortunately, there are numerous resources that are available locally, nationally, and in some cases through your workplace or benefits package. We might start by finding out what makes us feel better.