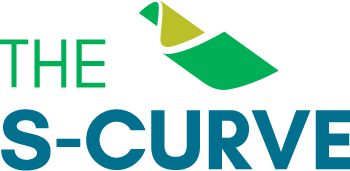 Welcome to The S-Curve
Now you will be able to receive the latest announcements, product updates, and our insights on the mortgage market in real time.
The name of the blog, the S-Curve, is a reflection of our logo and the central feature of our prepayment model. S-curves are seen in nature in many phenomenon, from population growth to prepayment and default models. Our first S-curve, in the early 1990s, used the arctangent function, then piece-wise linear functions, and evolved over time to be more complex and vary by FICO, loan size and LTV. This evolution encapsulates both the timeless nature of fundamental relationships and constant innovation to describe them better over time.
We hope you find the information useful and we look forward to your feedback.
Blog - Latest
Mortgage Data Exchange Presentation at #HousingDC23

The Data Foundation of Mortgage Finance

Homeownership is the largest source of wealth accumulation and inter-generational wealth transfer for the working and middle class. However, the non-interest cost of financing is always an obstacle for first-time and low-wealth buyers, and underserved populations.

How much of the up-front and the ongoing cost of mortgages arise from the cost of data?
What is a Mortgage Data Exchange, and how does it make the mortgage data market more efficient and reduce the cost of originating, servicing, investing, studying, and regulating mortgage finance?

Join me as I speak on these at the virtual #HousingDC23 on Wednesday, September 27th at 3:30 PM ET on a panel titled "Expanding Access and Transparency Through Alternative Data."

Click here to register now!
Blog - Archives
The S-Curve Archives
Today marks the publication of Chris Widman's Quantitative Perspective, a comprehensive article on the newest member of our LoanDynamics suite, the Auto LoanDynamics Model. Auto LDM will be integrated into vendor systems and AD&Co tools, allowing users to perform analysis on auto loan and ABS positions.

Since 1970, April 22nd has been the annual day to appreciate our planet and recognize the importance of protecting it.  But more and more, we realize that everyday needs to be Earth Day, and that we need to take better care of the place that gives us life.

To seek "causes" of poverty in this way is to enter an intellectual dead end because poverty has no causes. Only prosperity has causes. – Jane Jacobs, Activist and Author

CRTcast, a new podcast series under Freddie Mac's Home Starts Here programming, focuses on credit risk transfer (CRT) and it's three spokes: securities, (re)insurance and mortgage insurance. Freddie Mac leadership together with CRT industry experts cover current and relevant topics.

Today we acknowledge the Year of the Ox. Happy Lunar New Year! We stand in solidarity with the Asian community against all violence and racism. Here's to a year of peace, health and prosperity.

This February, AD&Co celebrates a central part of American History—Black History. The richness of the contributions of the Black community as a whole, and innumerable remarkable individuals, can not be overstated.

The January 14, 2021 revisions of the Preferred Stock Purchase Agreements between the Treasury and the GSEs[i] (Government Sponsored Enterprises) along with the Treasury Department Blueprint on Next Steps for GSE[ii] Reform perhaps represent the end of a decade- long effort to create multiple competitive enterprises and end the government support of the GSEs.

Martin Luther King, Jr. was a great leader and inspirational speaker. His wisdom can serve as a guide for as long as we remember him. Andrew Davidson & Co would like to acknowledge a fraction of what he gave us with two relevant quotes that seem fitting in 2021.

In the spring of 2019, National Association of Realtors® (NAR), together with financial-market experts Susan Wachter (Wharton) and Richard Cooperstein (Andrew Davidson & Co., Inc.)  proposed completing the transition of Fannie Mae and Freddie Mac (Enterprises) into market utilities in a publication entitled "A Vision for Enduring Housing Finance Reform." This work builds on Richard Cooperstein and Andrew Davidson's 2017 paper